The economy goes up and down all the time. You know that.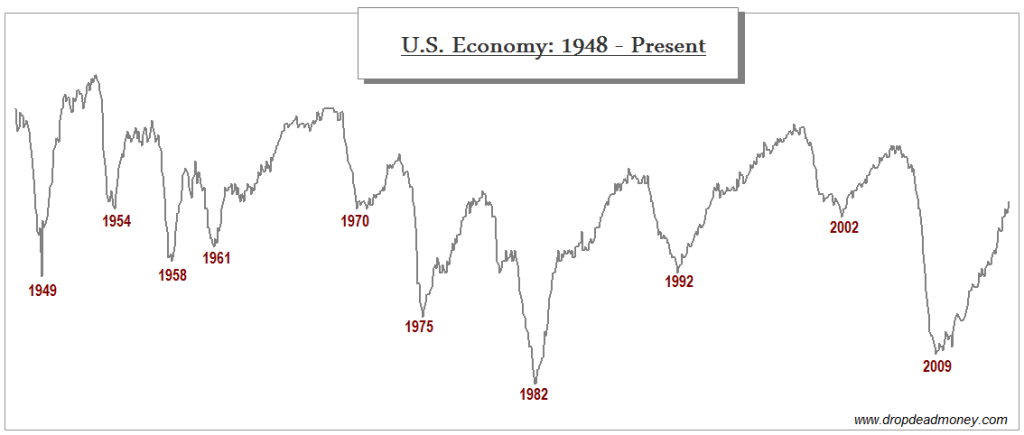 But… did the last recession catch you by surprise? More important: are you prepared for the next one? Because there always is a next one. Each cycle has four distinct phases, or seasons. You can profit from each season if you know what to do when it changes. This is not rocket science, but it's not obvious, either.
You have to be prepared. "Then" is too late; you have to begin now.
How? Drop Dead Money sends you an update on the economy every quarter. How simple is that?
It's free, but you have to subscribe. Unsubscribing is easy and "no-questions." Join thousands who are prepared — just enter your email address in the box to the right.